Weekly Environmental news update February 2020
Weekly E.C.O. roundup
Your weekly roundup of the top eco stories from the last 7 days
We hope you're having a great weekend! Here is a round up of a few of this week's environmental news stories which we think are worth sharing.
Earth's largest iceberg moves towards open ocean
The iceberg named A68 broke from the Antarctic in 2017. It has now moved towards the edge of the continents sea-ice and once it enters the Southern Ocean's rough waters is likely to break.
"With a thickness to length ratio akin to five sheets of A4, I am astonished that the ocean waves haven't already made ice cubes out of A68," said Prof Adrian Luckman from Swansea University, UK.
EU pressured to introduce a meat tax called 'sustainability charge'
The 'sustainability charge' is aimed to cover damage to the environment the meat industry produces. It is predicted this could reduce emissions by 120 million tonnes a year and would raise €32 billion for the EU according to a report from CE Delft, an environmental research group.
They estimated the price of meat in the UK will rise the price of steak around 25%, chicken and pork will have a smaller increase due to their lower environmental impact. The report suggests such charges could reduce consumption of beef in the EU by 67%, pork by 57% and chicken by 30% by 2030.
Vegan guidelines introduced in UK fashion industry
As demand for vegan fashion sores the British Retail Consortium have introduced new guidelines for producing vegan fashion items. New guidelines have been set out by the retail business to ensure that vegan fashions are really 100% free of animal products. Now businesses must not only avoid popular materials such as leather, wool and suede but now must declare manufacturing materials including the ingredients of waxes, dyes and glues used to construct the products.
The fashion industry is trailing behind supermarkets, last year a fifth of all products launched in 2019 were vegan.
Children force their schools to be more environmentally conscious, and it's working.
Business pitches are being presented to schools by pupils as young as five who are inspired by Greta Thunberg and the 'Attenborough effect'. Student led campaigns have stopped plastic bottles, straws, menus for lunch, collecting rainwater, stopping engines running outside the school gates, urging for school trip destinations to be closer to home and more.
Eco-groups and leaders are being created in schools for pupils to have responsibility for choices the schools and students can make to help their school's environmental impact.
Celebrities back Cara Delevingne's environmental movement
A video shows a number of A-listers stating their 'Eco Resoultion' in support a initative created by Cara Delevingne and friend Christabel Reed. The aim of EcoResoultion is to show ways people can become more environmentally aware as well as raising issues of the climate crisis. (just like us here at E.C.O!)
Click here to see the video.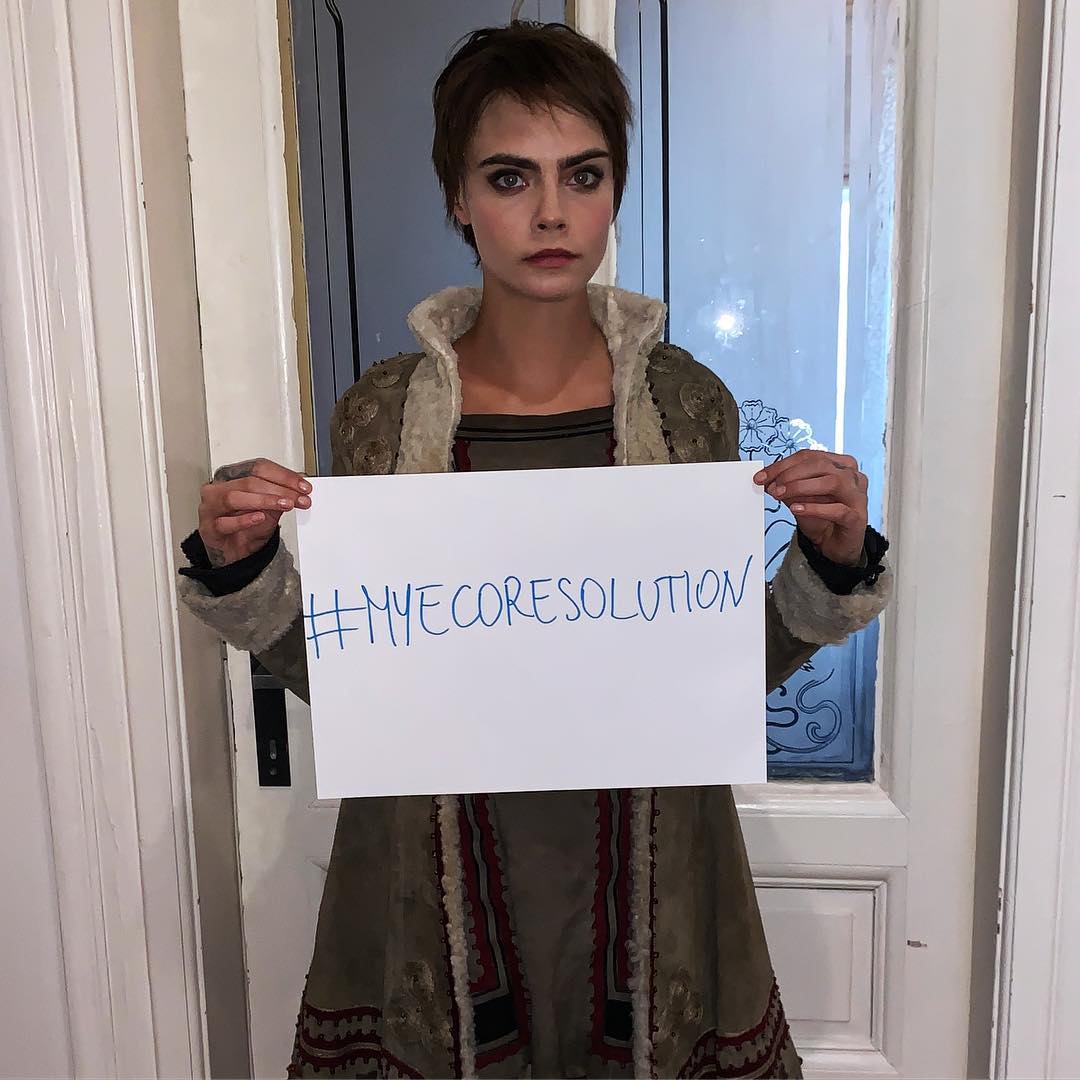 Grace has quit the 9-5 lifestyle in London to study marine conservation in Thailand. She will subsequently work as a scuba diving instructor with emphasis on teaching students about marine conservation and anthropogenic impacts to our oceans. Her favourite eco product is Oliva Olive Oil Soap.