Why this January is the best time to start a plant-based or meat-free diet
We have made it through the first week of 2020. How is it going so far? The turn of the decade holds a lot of expectation and stress for a change in lifestyle, for many a review of who we are and which direction we want to be headed to steer our course into who we will be for the next ten years. Somehow we don't need a new years resolution we have been suggested by peers to think of a new decade resolution. Well that is too much for us, we like to think smaller scale so as not to overwhelm.
Hence why we are called Efforts Change Outcomes. We think if you make an effort you are already way ahead of the crowd. Whether you are successful in that isn't the point, the importance of making an effort is to actively participate in something is the first step to succeeding. If you don't care and can't be bothered, well that won't get you anywhere. So, we think small and enjoy building to bigger and more meatier (excuse the pun) challenges and commitments to sustain our habits and contributions to our environment.
Veganuary is a perfect example of an effort you can make towards a new, more environmentally friendly lifestyle. We are pushing and writing about Veganuary all month, so head over to our previous articles to find out why we think it's such a great idea and also how you can get motivated. We also completely understand if Veganuary just isn't for you, but that doesn't mean you have to be completely in, or completely out. We also support anyone who wants to reduce their meat and dairy consumption and move towards a plant-based or meat-free diet. As we say, small efforts to change lifestyle become easier and then become habit. And your efforts really can change (or at least contribute hugely) to the state and future of our planet.
So, now we have you on board either because you already are considering making a change to your lifestyle, or you enjoy and challenge and think 'what the heck, let's give it a go', we thought we would just give you an idea of why we think it's the best time to start.
It's easy
'But what will I eat?' Once you realise how available meat-free and plant-based options are nowadays you can rethink the this worry. Even those who consider themselves picky eaters will be able to find really delicious meat replacements in supermarkets and even some smaller newsagents and licences will stock veggie and vegan snacks for when you're on the go. You will never go hungry – we promise. And if you don't know what to eat, head over to our recipes which are posted every Friday. They are all veggie or vegan and are all delicious!
New Year, New Me
Dry January and Veganuary trends rise every year. Gym memberships are paid for and goals are set. It is never a better time to start a reduced meat or meat-free diet, especially while everyone around you is focusing on themselves. We are sure you know at least one or two people who have committed already to cut down on meat consumption as the world comes to terms with the impact of the industry. Less people are going out whether that is to save money after Christmas, due to Dry January or just the cold, bleak winter months ruining our mood. This is the perfect time to have a go at reducing your meat and dairy intake, without feeling ostracised from your peers.
You have no commitments
What you eat is up to you, you have chosen to be slightly more conscious than before and that is the first step. If you slip up, there are no punishments. A habit is not formed in one day and cannot be broken in a day either. If you're not partaking in Veganuary, allow yourself some time to adjust to a meat-free lifestyle and it will be easier and more likely to continue if you allow yourself to eat meat on occasion if an alternative is not possible. You're not signing up for a gym membership where each time you attend the veggie club you get your monies worth. This is a commitment on your terms, and if you need to ease into a plant-based or meat-free diet then you are your own boss. Every effort is making a contribution.
It's cool
Vegans and vegetarians are everywhere now, they are not just the weird hipsters in East London. The 'annoying vegan who won't shut up about being vegan' has now become an aged stereotype. Not only is it 'cool' to care about the planet and the impact the meat and dairy industry have on our planet but it is actually news. Monthly, if not weekly reporters and scientists are updating us on more reasons to become conscious of our diet. There is predicted a Meat Shock in 2035 where prices of meat and grain will skyrocket because too many people in the world rely on meat and fish as their main source of protein. There may come a time where we all end up having to eat plant-based, so get ahead of the curve! There is even vegan merch now!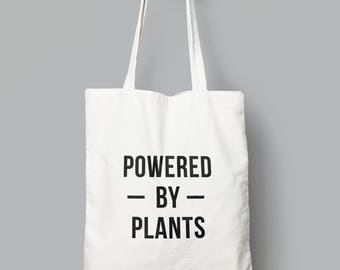 So, if you missed the boat on Veganuary on 1st of January then you can still join in. If it's a bit too extreme a jump for you then don't feel pressured or like a failure if you're not ready for that level of commitment. Every meal really does count towards the impact of our planet. You could try vegan or veggie lunches to ease into it. Then go to vegan or veggie breakfasts. And then pepper in some vegan or veggie dinners. Go at your own pace. It's not a sprint, it's a habit.
And good luck!
Grace has quit the 9-5 lifestyle in London to study marine conservation in Thailand. She will subsequently work as a scuba diving instructor with emphasis on teaching students about marine conservation and anthropogenic impacts to our oceans. Her favourite eco product is Oliva Olive Oil Soap.