Three sustainable, eco clothing brands to follow
Fast Fashion
A term used by fashion retailers for designs that move from catwalk quickly to capture current fashion trends. A second, adds that fast fashion is not only about quickly moving from runway to store to consumer, but also to the garbage
Here at E.C.O. we do not support fast fashion. However, there will always be a need for new items of clothing, and as we have been become a consumerist society we will most likely continue the desire to own new items of clothing. Before we go into some brands we support I would like to quickly remind readers of how to shop responsibly.
Buying less is more – try to only buy what you need, and invest in your clothes. One warm winter coat can last many years, rather than three cheaper more disposable items (that usually won't keep you as warm).
Buy second hand – if it is possible to buy the item you want second hand this is preferable. There are thousands of unwanted clothes, many still are sold or donated with tags on. Others have been warn very little. Consider if the item really needs to be bought new.
Choose natural materials – if you do need (or want) to buy something new look at the materials. Avoid synthetics, search for natural materials or natural mixes that are kind to the planet and your skin. Cottons and linens are a good place to start. When not buying natural you can find recycled materials in many clothes now.
Do your research – not all environmentally conscious clothing brands are expensive. Mainstream brands like H&M and ASOS have designed conscious ranges, we would advise to buy with caution as smaller, independent retailers who have a sole focus on environmental fashion will more often than not reinvest some of their profits into saving the planet.
With the tips to being a conscious shopper in mind here are three of the many brands we support at E.C.O. and would like to share with you:
Two brothers whose factory burnt down decided to reinvent how t-shirts are manufactured. Once an order is placed online it is then printed on recovered materials using renewable energy. They only make clothing that people actually want to buy, produced in real time. You are able to send back t-shirts when you are finished with them (for £5 off another tee) that gets reused to make new products for customers.
"The conscientious application of technology has enabled us to demonstrate that there is a different way of operating, and it works. Anyone can use our systems and tech to start their own brand, build their own store, and connect automatically to our real time production facilities."
Based in the North West coast of England, Batako turn rubbish into swimwear and have recycled the equivalent weight of 300,000 plastic bottles to date. Their swimwear is made of 100% recycled materials that would have otherwise been in landfill or in oceans across the world. They want to stay small scale to ensure they do not over produce and create excess stock. They support numerous marine conservation charities, rely on green energy made from wind and sun and make efforts to reduce waste in their supply chain.
"We've teamed up with the National Lobster Hatchery in Padstow, Cornwall on an exciting collaboration. For every Lobster Swimsuit sold, a baby lobster is reared & released back into the sea."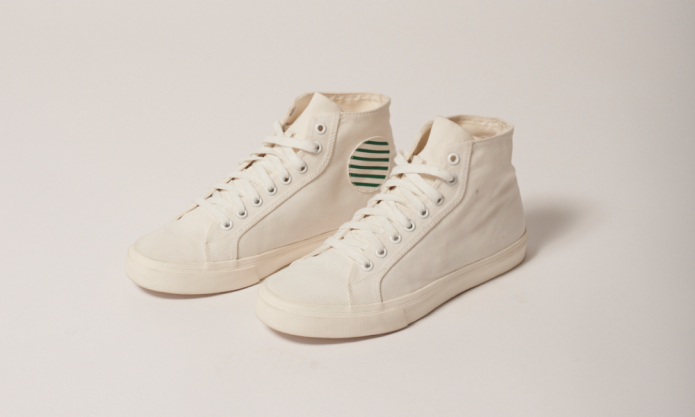 Elliott is the world's first​ 'Climate Positive', Vegan & Recycle sneaker brand. Each pair of Elliott shoes offsets one tonne of co2 emissions. This is captured by 45 trees through a year. Not only are they working to provide climate positive shoes, they are also a member of United Nation's Climate Change Program. Actively promoting customers to review their carbon footprint, they increase awareness and allow people to learn how to reduce emissions and change their lifestyle to support the planet.
"Our R-Canvas models are made with state-of-the-art recycle fabric, produced with solar-powered energy and using almost zero water – Lowest possible impact on our planet."
These are just three emerging brands which we want to share with you, please contact us if there are any you have found, tried and tested and want to shout about. Making small efforts to change outcomes of fast fashion is a big step to changing the direction of travel for the fashion industry and disposable clothing.
Grace has quit the 9-5 lifestyle in London to study marine conservation in Thailand. She will subsequently work as a scuba diving instructor with emphasis on teaching students about marine conservation and anthropogenic impacts to our oceans. Her favourite eco product is Oliva Olive Oil Soap.