Weekly Environmental news update October 2019
Reduce, Reuse, Review
Your weekly roundup of the top eco stories from the last 7 days
This week is the first we have really noticed the cold and dark creeping in, but fret not an Indian Summer is apparently right around the corner!
Among more potential Brexit extensions (shock), Leicester City equalling the record for the biggest ever Premier League victory and the harrowing news of 39 found dead in a lorry, as usual there has been a mixed week for environmental news.
Here are our stories of the week:
The government goes green – green number plates for green cars.
By 2040 there is expected to be a ban on all fossil-fuelled cars as part of the governments Road to Zero strategy (punchy name right?!). To encourage consumers to buy zero-emission vehicles incentives will be introduced. Suggestions include free parking, access to clean air zones, access to bus lanes or other priority lanes.
The transport secretary, Grant Shapps, said: "Green number plates are a really positive and exciting way to help everyone recognise the increasing number of electric vehicles on our roads"…"By increasing awareness of these vehicles and the benefits they bring to their drivers and our environment, we will turbo-charge the zero-emission revolution."
The UK government are contemplating future-proofing all new builds with mandatory electric car charge points.
We are encouraged by this change, however question the affordability of electric cars. More and more studies are surfacing that electric cars over time are cheaper and more affordable than petrol or diesel. EDF energy have a comparison calculator to see if you could save, and we did find some information on government grants and schemes that could help. Thanks EDF!
Ikea to launch meat-free Christmas menu.
"As part of our commitment to supporting our customers to live healthier and more sustainable lives, we have decided to launch our first-ever 'Meat-Free Christmas' in our restaurants," IKEA said in a statement. "We know that Christmas Dinners are an important part of the festive season, and we really want to encourage our customers to try something new this year. Both our meat-free dishes are packed full of flavour, to showcase how more sustainable options can be just as tasty."
You will be able to enjoy a range of Vegetarian and Vegan dishes including a vegan Root Vegetable Tarts, vegan Mince Pies, vegetarian Brie and Cranberry Tarts and obviously they will have Brussel Sprouts in the mix too! Their menu will be avaiable from 4th November and starts from £5.
Greta Thunberg joins Attenborough, Mandela and Obama to have an organism named after her.
Attenborough has around 15 and a half namesakes (the half is if you include Boaty McBoatface's home).
A blind beetle less than 1mm long was named after the teenage Sweedish activist. Her recognisable plaited hair is thought to be the inspiration behind the link as the beetle has two long pigtail-like antennae.
Dr Michael Darby named the beetle: "I chose this name as I am immensely impressed with the work of this young campaigner and wanted to acknowledge her outstanding contribution in raising awareness of environmental issues".
We are huge supporters of Thunberg and are delighted that scientists recognise the work she has done to get a seat at the table of the top level debate around climate crisis and to inspire thousands of people to question their contribution.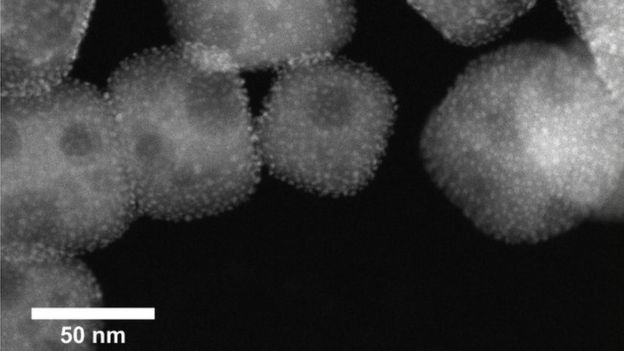 A chemical technique has been used effectively to break plastic bonds.
[Scientists at Northwestern University, Illinois have published their breakthrough in ACS Central Science. Using nanoparticles Professor Poeppelmeier and his team have effectively found a way to 'snip [a] polymer apart' which bonds polyethylene – the indestructible plastic used for plastic bags, among other things. By breaking this bond the plastic becomes liquid, "Importantly, that liquid has use and value," He continues "It's important to understand that these materials – all this plastic packaging – has a value. We certainly shouldn't be throwing it into the environment, but we shouldn't be throwing it away or burning it either."
Prof Poeppelmeier and his colleagues are are currently testing how it performs as a lubricant. This type of science has been branded 'chemical recycling' and is distinct from purely mechanical recycling which we are currently relying on to process and reuse our plastics.
ASDA push 2020 plastic reduction commitments.
ASDA is fighting to be at the forefront of the environmentally conscious supermarkets. In the last 18 months initiatives include:
reducing or removing 6,500 tonnes of plastic from over 1000 products (the equivalent of 600 million plastic bottles)
the first supermarket to remove 5p single-use bags
remove 110 million plastic straws from party ranges and cafes
the first supermarket to switch the entire chilled meal range into recyclable trays
introducing reusable fresh produce bags
committing to sourcing recycled polyester in George and George home ranges by 2025
trailing a new science solution to extend shelf life of fresh fruit which has the potential to reduce packaging requirements
To continue on their road to eco success they have pledged that almost a third of own-brand packaging will come from recycled materials by the end of 2020. This is five years ahead of the original deadline and will avoid using over 19,500 tonnes of 'virgin' plastic. It is also going to introduce a three-month trial for consumers to bring refillable and reusable containers to the store to buy produce.
Honda to 'electrify' Europe.
With 2020 just around the corner ASDA aren't the only corporation pulling their pledge forward. Honda have reduced their plan to move away from petrol-only and diesel-only cars by three years.
The company's senior vice president for Europe, Gardner, said "Honda is the world's largest engine manufacturer, and from what we have announced today we are committing to ending all mainstream non-electrified petrol and diesel production for Europe by the end of 2022."
There have been some wins for the climate crisis this week but we can never have it all.
Trump begins official withdrawal from Paris Climate Accord.
Not surprisingly Trump continues to deny the climate emergency, and in his efforts to hold on to the US' superpower status wants to turn away from climate action and keep investing in fossil fuel production. The Paris Agreement is a voluntary collection of pledges that around 200 nations have committed to. Countries are not legally bound to the targets agreed in these pledges but are encouraged to meet them and report on progress to the UN. Trump described them as a "terrible, one-sided climate accord, [which] was a total disaster for our country" .
Although this is hardly a shock it could be the start of a series of blocks the president could introduce on climate legislation. The New York Times reports "The Trump administration also has taken actions to limit states' abilities to cut their own emissions, recently revoking a waiver that California had under the Clean Air Act to set automobile tailpipe pollution standards at stricter levels than the federal government. On Wednesday the Justice Department sued California to block part of a regional greenhouse gas emission program that included Quebec, arguing the agreement violates the constitutional prohibition on states making their own treaties with foreign governments."
That is our round up for the week! Join us next week for our top eco stories in bite-size pieces. At E.C.O. we try to do one thing to help our planet this week before we meet again. I am going to take part in litter-picking along the canals in East London. What are you doing this week?
Grace has quit the 9-5 lifestyle in London to study marine conservation in Thailand. She will subsequently work as a scuba diving instructor with emphasis on teaching students about marine conservation and anthropogenic impacts to our oceans. Her favourite eco product is Oliva Olive Oil Soap.