Why this wheat straw cutlery should substitute disposables
Wheat Straw
A natural alternative to single-use plastic
Wheat straw comes from wheat grains that are left after harvest. In the past this material was treated as waste, but now people are reclaiming it to create sustainable products. Many farmers burn wheat straw to save money on waste disposal which can create public health hazards and contribute to air pollution. It's a positive move to support wheat straw product production and reduce the desire for farmers to burn it or it being treated as waste.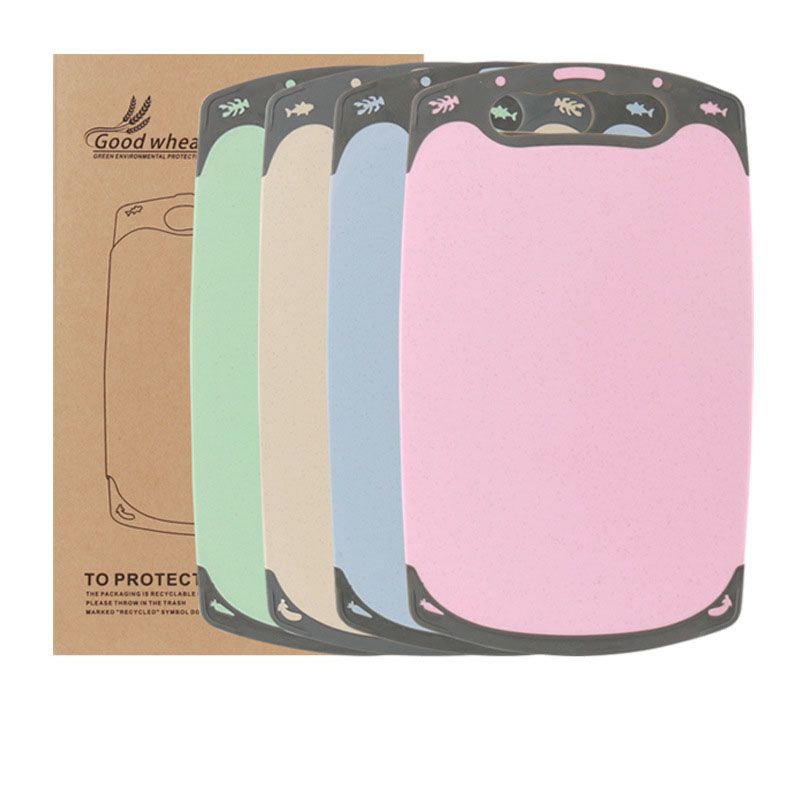 This piece is specifically a shout out to Wheat Straw cutlery, but there is a whole range of fantastic wheat straw products about. From bowls, to chopping boards, to toothbrush pots. This is an extremely versatile, biodegradable material that can replace plastic. So we definitely suggest you look online and at your local eco markets for these products and grab them as soon as possible!
Unlike plastic cutlery, wheat straw cutlery is biodegradable and will cause damage little to the environment, if any, when disposed of. It can me made into items we previously would depend on plastic for, and it's relatively cheap to buy once made into these eco products so won't break the bank!
Just a few of the benefits of wheat straw as a material include:
Sturdy and strong
Can handle hot liquids up to 95° C
Fully compostable through home and commercial composting (composts completely in commercial facilities in 1-2 months)
Fully compostable at home within 6 months
Natural replacement for plastic with similar qualities and characteristics
Microwave and freezer safe
Now on to cutlery specifically…
These are in my bag all the time, especially when I am travelling to see friends and on holiday. The two main types we have found are the standard or the mini version. Until you have your own set of cutlery you don't realise how much you use plastic/metal cutlery when you're on the move.
These can be used for packed lunches at work, snacking on the bus, or used in takeaway and fast food restaurants instead of their disposable cutlery.
I benefit from carrying wheat straw cutlery over other types of reusable cutlery. I used to take metal cutlery around with me which was taken from me when going through airport security. I replaced it again with a different set (thinking it would be less dangerous) and this was also taken from me.
I then had a durable knife-spork combo that I felt was not enough to fit my food-to-go needs and was made of plastic which I wasn't a huge fan of. It wasn't fit for purpose and really you need two knife-sporks to really be able to eat properly. I now have given then to a family friend so it hasn't gone to waste.
These wheat straw cutlery boxes give you the versatility of any meal by providing a spoon, fork and chopsticks and also the ability to share with other people at the same time – one person can use chop sticks while the other uses the fork (depending what your eating of course).
It is also really handy to have a container to hold the cutlery in, most of the time you aren't easily able to wash it after use. If there's no box it can be irritating to put dirty cutlery in your bag. The box can keep it from getting food on your personal belongings and can then wash later when convenient.
There is no one place to buy these wheat straw boxes, we would suggest to Google and find the type that suits you. We have one set from Etsy and another from eBay. Lots of smaller independent eco shops are stocking wheat straw products so keep an eye out.
Pros:
reusable
easy to wash, microwave safe, dishwasher safe
lighter and safer to carry than metal
not plastic but sturdy and strong as plastic
natural dyes
easy to clean
Non-allergenic and gluten-free
most cutlery cases come with wheat straw carry case
diverting material from the waste stream and using a reclaimed resource to make durable
low cost
Cons:
Most wheat straw is manufactured in China, this can rack up emission miles to get to the UK, Europe and America (but is a one-off purchase and will reduce single use waste)
no knife in the majority of packs (but can use fork and spoon to tear food if needed)
This is a really great product which is durable and positive for the environment. You reduce waste and support farmers. We would recommend for gifts or personal use as there are many colours and styles of product to fit any eco warriors needs. Make an effort to change outcomes of plastic pollution and invest in a wheat straw product today!
We can confirm this is not an advert and have not been gifted or paid to write this article.
Grace works for a School Improvement Partnership and is our resident ocean lover. Having worked as a scuba instructor in Indonesia she has picked up her fair share of ocean plastic. Her favourite eco product is Oliva Olive Oil Soap.