Our review of OddBox – a company which fights food waste with wonky fruit and vegetables
OddBox
Help reduce food waste with wonky fruit and veg delivered to your door
'Just 25% of all the food wasted could feed all the malnourished people in the world'
The amount of plastic used in supermarkets has been widely criticised and for good reason. Items like fruit and vegetables, some of which have their own natural packaging, are wrapped in non-recyclable plastic and sold at a lower price than loose. This puts stress on the purse strings and it can be time consuming to factor two destinations to complete your weekly food shop if there's a green grocer alternative.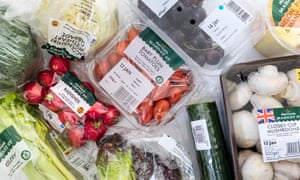 I had spent a lot of time and money going to various different shops to fill my fridge weekly with fresh produce. Recently I've been attempting veganism and I've increased my intake of fruit and vegetables considerably. I could once go to my ordinary large supermarket and manage to get enough loose fruit and vegetables (albeit not always the ones I desired), and simply avoid the ones wrapped in plastic. I was slightly sacrificing my stomach's happiness in order to save the planet…yes I know what a hero! But the dip in dairy and eggs meant I felt my new vegan recipes had to pack a punch and I therefore had to explore sourcing my plastic free fruit and veg further afield. Here is where OddBox came in.
Recommended by two friends (and armed with an introductory discount code – thanks Holly and Alice!) I was ready to tackle the first order. Full disclosure – this is not an ad but probably will sound like one. I REPEAT THIS IS NOT AN AD. I just really like the ethos, the product and the environmental edge OddBox bring to the food delivery market!
OddBox tell us 'a shocking 20-40% of produce in the UK is wasted before it even leaves the farms meaning a lot of unnecessary waste for the planet, a raw-deal for producers and a whole wonky world of missed opportunities for people like us to eat'. They are therefore committed to paying a fair price to UK farmers for their surplus or wonky fruit and vegetables.
I live with my mother in London and started with the medium fruit and vegetable box every two weeks. OddBox did tell me the medium box is suitable for 3-4 people but as I mainly eat vegetables I thought it would be enough. In reality it was more than enough and I ended up composting some of the food I had not used by the time the next box came two weeks later. After switching to the small box every two weeks I found this was ideal for two veggies/aspiring vegans. Naturally you still will have to go to the supermarket to complete the ingredients you need for meals but the amount of time, food waste, plastic, water and CO2 that you have saved by getting someone to delivery cheap food to your door is a no brainer.
Pros
It's Affordable – 6-7 types of vegetables start from £9 a box
The subscription is cheaper than supermarkets and can be altered to suit your families needs
You can look online to check what is in the next coming box to plan your shop around what to expect
You can choose up to 3 items you don't like so you're not stuck with food you won't use
They have special add ons (when in season or surplus) which you can add to your order like mint, rosemary etc.
You receive a list of why the fruit/vegetables arrived at your door – whether it was wonky, too big, too small or surplus
They explain to you where the best place to keep your fruit/vegetables in the home to get the longest life
The subscription can be cancelled anytime
They will deliver to your door/where you choose it to be left if you're out
Each box option tells you an estimate of how much CO2 and water you have saved when purchasing their box
Any surplus OddBox has gets donated to feed those in need and donations are made to tackle food poverty
It makes you more creative while cooking – gets you out of the same routine of cooking the same thing if you have to use up veg like pak choi, asparagus or chard.
You receive recipes to help you use your ingredients
Can be purchased for home or work
The Cons
Some items still come in plastic. These are items that OddBox have received from farms and suppliers before distribution. Although some items like spinach would be difficult to transport and distribute loose. OddBox do confirm all of their own packaging is 100% recyclable or biodegradable.
It is delivered in a van. Although, one van going to 25 houses is better than 25 people driving to the shops to pick up plastic covered produce. The reduction of emissions from purchasing globally supplied fruit and vegetables in a standard supermarket such as Butternut Squash from Morocco and Basil from Kenysa is clearly more beneficial, as OddBox fruit and vegetables are grown in the UK.
I have subscripted to OddBox for five months now and cannot recommend it enough. The image above shows the vast range of items you are able to receive. OddBox deliver fresh, (mostly) plastic free, UK grown produce to your door which helps reduce water, CO2 emissions, reduce food waste and actively fight food poverty. We highly recommend you make a small effort to change outcomes and sign up today.
Small print: This is not an ad. OddBox have not sent us anything in return for this post. We are shouting loud to the rooftops to help support businesses who are making efforts to change outcomes!
Grace works for a School Improvement Partnership and is our resident ocean lover. Having worked as a scuba instructor in Indonesia she has picked up her fair share of ocean plastic. Her favourite eco product is Oliva Olive Oil Soap.