Plastic Free July: 23 lifestyle tips to move towards a plastic free life
Plastic Free July:
A month long challenge where you attempt to rid your life of single-use plastic. Once you realise how happy it makes you it should continue forever more! Goodbye plastic! Hello sustainable happiness.
Wow, we can't believe it's almost the end of Plastic Free July! We have spent the last three weeks ridding our lives of as much single use plastic as we can. Some have been easy switches, some have been pretty hard. After focusing on the kitchen, bathroom and workplace we have 'the rest' of our lives to sort out too. These are a mix of miscellaneous switches that we haven't covered for the final throws of Plastic Free July.
Take the challenge and see how many switches you can make for the fourth time this July.
23 plastic free lifestyle tips
Stop buying new stuff – it usually is transported in plastic even if it's unwrapped and displayed plastic free. Buy preloved items from from charity shops, eBay, Gumtree or Shpock. Get refurbished electricals – they are cheaper and mean less waste!
Start to recycle your old or broken electrical items. This will help reduce the strain on resources and will move towards a society that reuses rather than constantly believing we need to buy brand new.
Try to go digital in as many areas as you can which will benefit the planet. Read articles online rather than glossy plastic magazines or supplements wrapped in plastic. Write lists on your mobile , or on the back of receipts – these cannot be recycled.
While we are on the above – refuse receipts when offered. Some supermarkets now give you the option to decline receipts. They are not recyclable so please avoid them if you can.
Make a pile of G.O.O.S paper! Good-on-one-side paper can be used for all matters of things – lists, poems (if you're that way inclined), phone numbers (if you're lucky) or just general note taking. Use every scrap as much as you can before it is recycled.
If you are buying presents think about the non-stuff stuff – buy experiences, dinner, charity donations, sponsorship gifts. Try to encourage less materialistic world and spend more time together, or helping those who need it more.
When you buy a greetings card write on a piece of paper and Blu Tac it inside, cards can be reused and loved again. A lot of them are not recyclable (especially ones with glitter) and many come wrapped in cellophane. Stop the demand for these and opt for ones stored loose and reuse them. OR you can make your own. OR you can send an e-card. OR you can even cut old ones in half down the seem and turn them into a postcard to re-use.
Wrap presents in recycled paper, newspapers, old materials (think of those t-shirts that aren't good enough for the charity shop but better than landfill). Most wrapping paper has plastic or foil in. Oh and you stick it together with plastic too. Think about using string for that bit!
If you know you will buy food-to-go like sushi or fish and chips bring your condiments with you – avoid those tiny soy sauce bottles or the mayonnaise packets. Beyonce says she has hot sauce in her purse… what is your excuse.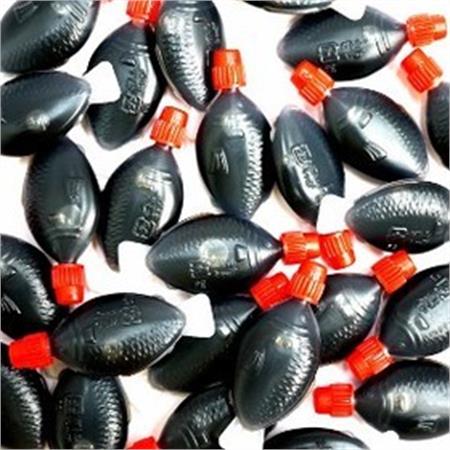 When you go to the shops make a list (preferably on G.O.O.S paper or your phone!). Having a plan will reduce food waste and give you time to consider how much plastic you can avoid. Check 'best before' dates to avoid throwing stuff out.
Check out food waste apps like To Good To Go on your way home to pick up reduced food that would otherwise go in the bin. Because so much of the food industry relies on plastic packaging, saving resources will undoubtedly help the problem.
Go to the fresh bakery section! Avoid bread in plastic and go to get a freshly baked loaf. Swap out crisps for pastries and bring a paper or organic bag.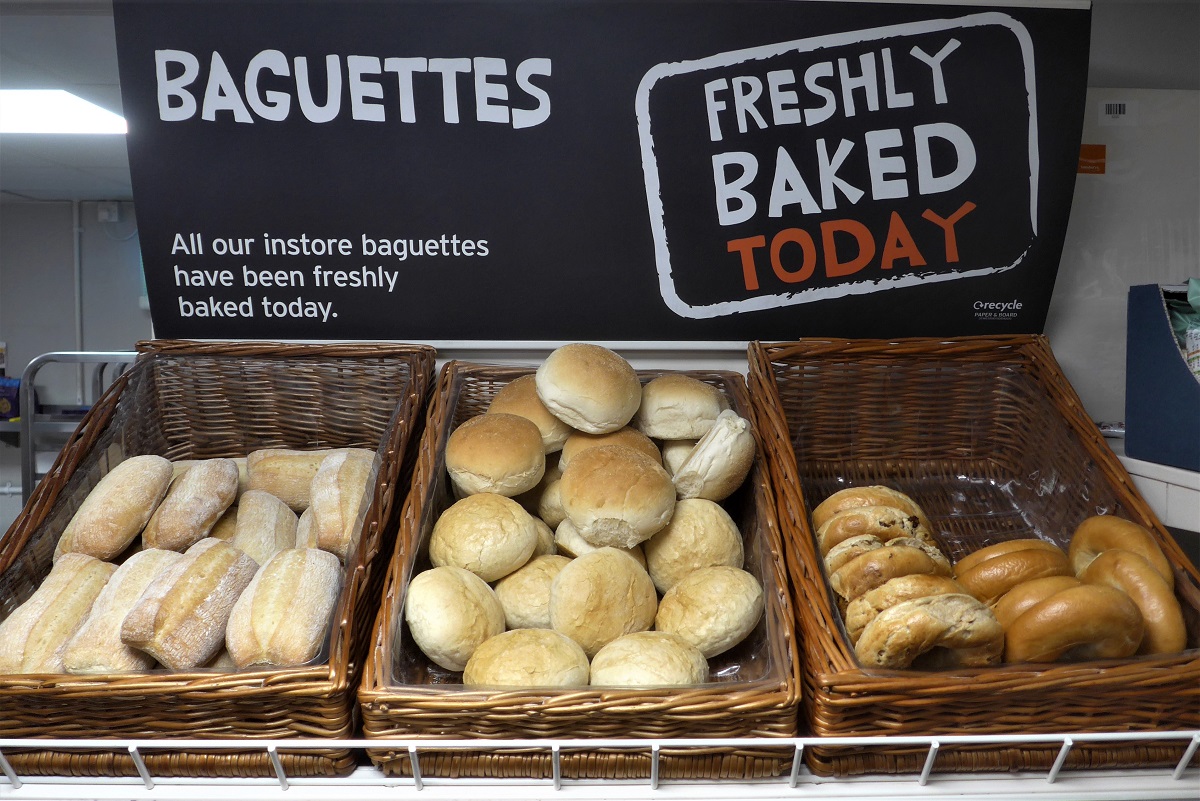 Grow your own herbs! Get a window box and grow your own basil, thyme and chives. Don't buy them wrapped in plastic from the supermarket! You can also dry them and store them in old spice jars if you have an abundance.
When you buy ice-cream from a van or gelato shop opt for a cone rather than a tub. Even if you don't like cones still buy them and either give them to a friend or bin them. Tubs and plastic spoons do not biodegrade, cones do!
Refuse chewing gum – it is made of plastic! Opt for mints instead.
When you are having a party think about maximum amount of finger food as possible – avoid having to buy plates, napkins and cutlery (which even if they are biodegradable still usually are packaged in plastic). Think about investing in some reusable cups if you're a regular host.
Avoid online shopping. There usually is more packaging and definitely more emissions. Go for a walk to your local high street. You are supporting your local area, you are less likely to make impulse buys and you are lessening strain on resources.
Don't smoke – everyone knows it gives you numerous deadly diseases that we don't even need to discuss. Because there is enough reason to stop smoking due to it's plastic offenses. They are wrapped in cellophane, or in a plastic pouch. They are then chuffed through a plastic filter that is usually thrown on the floor. As a planet we smoke 6.5 trillion cigarettes a year. These are either thrown into landfill or find their way into waterways and the ocean.
Buy your own set of refillable plastic miniatures for holidays. These are much cheaper than grabbing those tiny bottles in the airport and reduce plastic waste as you'll need one set for life, rather than a new set each time you take a trip. We would recommend buying ones made of silicone as they are less harmful to the planet.
Look into plastic free sunscreen options – Lush do a Sunblock which is natural and plastic free. Recently, scientists have discovered that some of the chemicals found in sunscreen and other personal health products also threaten the health of coral reefs.
Give your four legged friend's lives a make-over too. Pets get spoiled rotten and they require a lot of plastic to keep them happy. Try to buy tinned food, opt for stainless steal bowls, use biodegradable bags for poo, get wooden hutches over plastic cages, try making your own treats.
Make sure you find out from your local council what can actually be recycled. You may not be maximising your recycling capacity and may find out some items can/can't be recycled that you didn't know. Remember to wash plastics before recycling as 'contaminated' items cannot be recycled (pizza boxes etc).
Go litter picking. I know this isn't really a replacement (neither is the one above either) BUT if you go for a litter picking walk I GUARANTEE that you will be far more conscious about the amount of plastic you use. And the amount of plastic you recycle as you will start to look for items which you know can be reused or recycled therefore reducing your plastic pollution footprint. Remember to wear high-vis if you are going to be picking by busy roads.
Keep an eye out next week for our round up of Plastic Free July where we will join all of our efforts into one big plastic free bible. Join us in making efforts to change outcomes this month.