Bathroom substitutes to become plastic free during Plastic Free July
Plastic Free July:
A month long challenge where you attempt to rid your life of single-use plastic. Once you realise how happy it makes you it should continue forever more! Goodbye plastic! Hello sustainable happiness.
Welcome to week two! How are you getting on? If you're late to the game check out our first week's article to introduce you to Plastic Free July. Plastic Free July is about getting rid of the single-use plastics that don't deserve a home in our lives. Each week we will give you some more hacks around the home to help you cut out the bad stuff, and this week it's time for the bathroom!
The bathroom is a plastic minefield, companies who supply cleaning products rely hugely on plastic to store and transport their goods. But we are getting closer and more experimental with how we clean ourselves and our homes.
So buckle up for week two and take on the challenge to see how many switches you can make while sitting on the loo.
16 basic bathroom hacks
Stop using plastic bags in your bathroom bin. Either buy some compostable or biodegradable ones like these, or simply stop lining the bin altogether and lump it with the rest of the rubbish on bin day!
Avoid toilet roll that is packaged in plastic. There are lots of companies now making recycled toilet paper wrapped in paper. Check out one of our favourites Who Gives a Crap.
Don't use toilet wipes to either clean yourself or the toilet! Wet wipes are made of plastic and are bad for our sewers, waterways and oceans. Check out more here! If you do want to wipe responsibly then look for biodegradable ones or compostable ones!
Sponges are derived petroleum-based ingredients which are essentially, oil-based plastic sponges. Poufs are made of nylon netting. Stop buying these and go natural – buy a loofah or a natural sponge and stop scrubbing yourself with plastic.
Speaking of scrubbing, rid your bathroom of liquid hand soap. It comes in bottles and is completely pointless. Grab yourself some handmade, organic, vegan soap which is healthier for the planet and your hands. These can be bought everywhere from markets, supermarkets, craft shops or online.
While you're swapping to soapy hands swap to soapy hair. Liquid hair products are wasteful and use more water to wash out. Grab yourself a shampoo bar and conditioner bar. They have natural ingredients, are easier to use while travelling and last longer. We love Friendly Soap.
Almost as famous (or infamous) as the metal straw, grab yourself a bamboo toothbrush. When buying one check what the bristles are made of as some are plastic so you will need to remove them before composting. Those who can't live without their electric toothbrush fret not! There are now eco heads you can buy!
Stop using standard toothpaste and get yourself some toothpaste tabs. They come in tins or in plastic, but usually the shops (like Lush) who sell them in plastic offer a recycling service.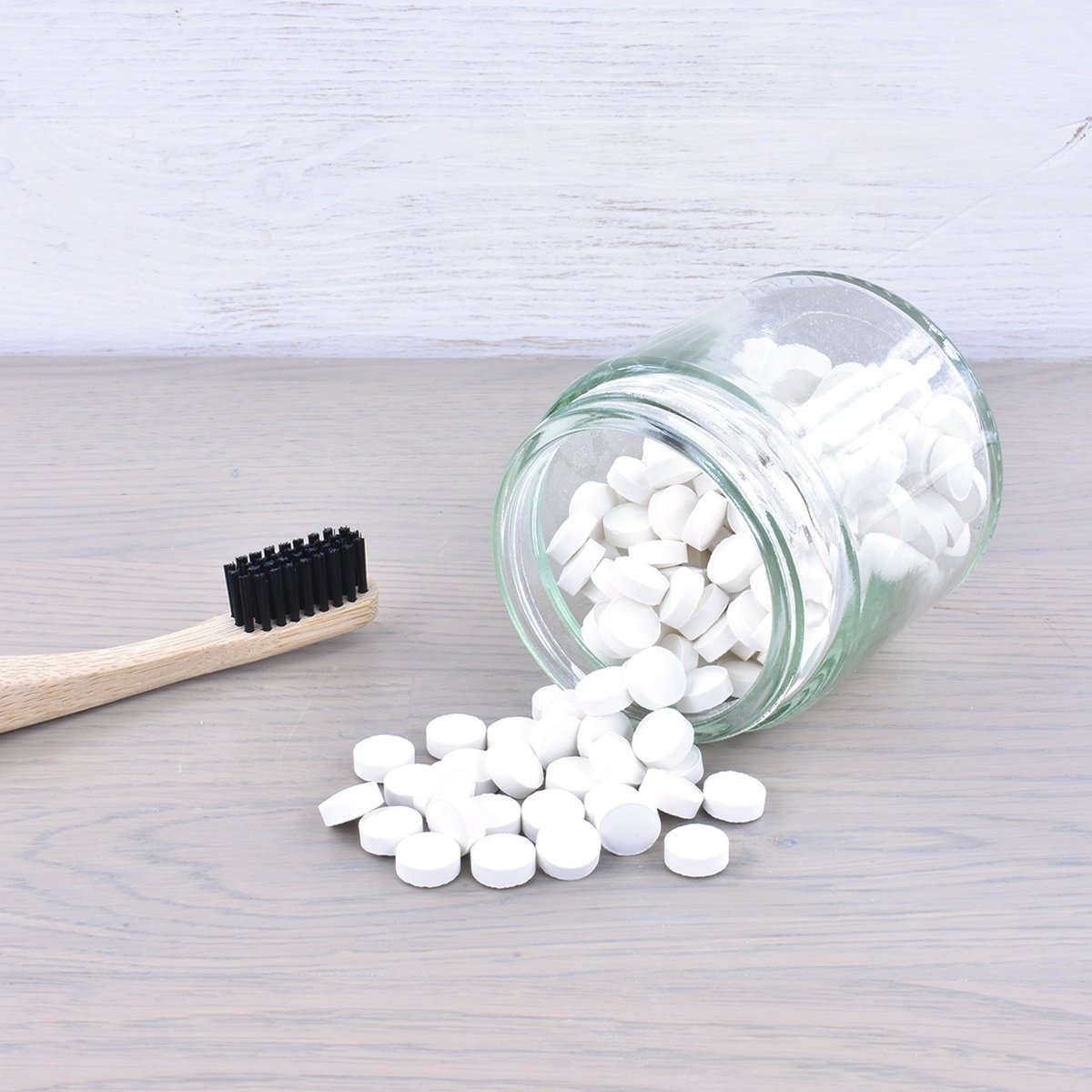 Still on the topic of teeth, those who floss need not be concerned Life Without Plastic make a great plastic-free floss alternative that doesn't break easily when using.
Arguably one of the simplest switches is to buy paper cotton buds rather than ones with plastic middles. You could even get involved in this kickstarter for LastSwab who are on a mission to rid the world of single-use cotton buds.
We all have hair we don't want at some point in our lives. Disposable razors are by design disposable. Stop this nasty habit and invest in a metal or bamboo razor with safety blade cartridges.
One that is slightly harder to switch to is natural deodorant. There are many out there to try, but to find the one that suits you is key. If you have sensitive skin avoid recipes with bicarbonate of soda in!
We mentioned wipes for your bum above, and the same goes for wipes for your face. They're made of plastic and are causing havoc to our waterways. Make your own or invest in some reusable make-up pads. Or check out our review of the Face Halo.
Most people don't do this, but we have been to a few houses which have paper towels, or multiple flannels to dry your hands (no, we don't know lots of extremely rich people who believe they live in a hotel). Buy dark towels as they won't need to be washed as often and make sure you have a place for them to hang properly so they don't end up on the floor!
And finally, one for the ladies – quit buying standard menstrual products. They are made of and covered in plastic. Invest in a menstrual cup or in organic tampons and pads. Read why in our article here.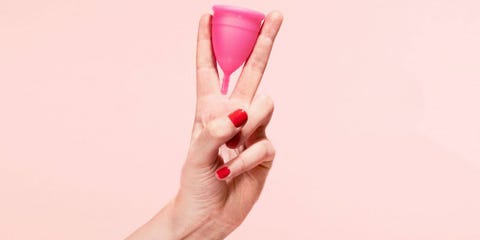 Whether you manage to only tackle one hack or all sixteen, you are making a difference and becoming the solution. We are on our way to having cleaner streets and oceans every day. Make these switches a habit and before long you'll have forgotten why you spent so much money on disposable items like razors and fancy hand soap. These are all small efforts which can dramatically change outcomes. So have a go today!
Keep an eye out for our workplace switches next week as we enter the third week of Plastic Free July! Join us in making efforts to change outcomes this month.
Grace works for a School Improvement Partnership and is our resident ocean lover. Having worked as a scuba instructor in Indonesia she has picked up her fair share of ocean plastic. Her favourite eco product is Oliva Olive Oil Soap.